Recover from COVID-19 at home | COVID@Home Care Services | Care2Home by Jasper
First in Malaysia: Doctors-Managed Elderly Care Centres | Jasper Lodge Care Centres
Loving, Trustworthy &
Quality Care
The decision of moving to a nursing home is a difficult one to make and the process can be daunting. We, at Jasper Lodge, understand the myriad of feelings connected with making the transition to assisted living, but with our professional and quality services, we can make the process much easier. Whether it is skilled nursing care or assisted living, our team of doctors, nurses and physiotherapists are here to help. 
At Jasper Lodge, we ensure a warm and friendly environment for our residents while treating each individual with respect and sensitivity. Regardless of the level of care required, retaining privacy is important to holding onto dignity and independence. Jasper Lodge covers several areas in Malaysia including Klang Valley, Penang, Sarawak, Johor and Pahang.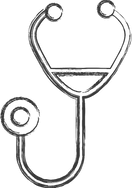 24-hours doctor's monitoring & regular visits
On top of weekly check-ups, our doctors are constantly in contact with staff-on-duty to stay updated on residents' conditions.
Jasper nurses are certified and trained professionals who look after your loved ones 24-hours a day. 
Exercises and interactive activities are conducted to help residents maintain an active lifestyle.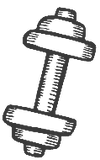 Through specific physiotherapy plans, our qualified physiotherapists help residents increase the efficiency of recovery.
We serve 3 main meals and 2 snacks with balanced nutrition everyday.
A selection of rooms are available, all equipped with medical beds and senior-friendly facilities.
"We wish to extend our sincere gratitude to Jasper Lodge for taking care of our mom these past 3 months. The staff have been instrumental in helping mom cope with her recovery following her hip replacement surgery. Their professional and kind approach with mom also gave us much peace knowing that mom is in good and gentle hands during our absence."
— P. Teh, daughter of Aunty Teh
"Thanks for all your help thus far. Amazing experience with Jasper Lodge. The staff especially took such great care of my dad, it's very rare to find a combination of professionalism and humanity these days, so thank you!"
- W.Y. Yong, daughter of Uncle Yong
"I would like to thank all doctors, nurses and helpers of Jasper Lodge SS2 for their intensive care rendered to my late father. Sincere appreciation from our family. May God bless all the kind souls."
- T. Yap, daughter of Uncle Yap
"We want you to know how much we appreciate the way you have cared for my late grandma. Thank you for your excellent service."
— Ee Liang, grand-daughter of Madam Chin
Assisted Living
Care for the able-bodied & semi able-bodied.
Respite Care
Short term care for the primary caregiver to take a break.
Rehabilitation
Rehabilitation by our certified Therapists.
Palliative Care
End of life care by our Palliative Care experts.
Parkinson's Care
Care for moderate to advanced stage of Parkinsonism.
Skilled Nursing
Advanced nursing care including bedsore management.
Medical Care
Care by our doctors for any medical needs.
Dementia Care
Professional dementia care & activities.
Health Monitoring
Daily vital signs, blood tests & health screening available.
Get your FREE personalized quotation