Nursing homes vs old-folks' homes
Elderly care can somewhat be difficult with the myriad of options available, but can be simplified once you understand the senior living options around you.
An aging population is defined as one in which those aged 65 years old and above, make up at least 15 percent of the total population. Malaysia's Chief Statistician concluded a statement in July 2019 that the 15 percent threshold would be crossed in 2030.
In our lifetime, it is a usual process where ageing gradually takes place and the physical ability of a person will gradually decrease from time to time. This is both felt by the seniors and also their children or family members who realize themselves that they are taking on the role as caretakers of the seniors in the family. In fact, the statistic from the Malaysia's Chief Statistician showed more than 70 percent of Malaysian respondents felt that it was the duty of the young to take care of the elderly in the family (Statista. 2020. Malaysia: Aging Population 2019).
Existing problems such as lack of professional caregivers for elderly, affordable nursing homes for basic and advanced nursing care, and elderly-friendly nursing homes are restricting the elderly from receiving appropriate nursing care. This is especially seen in rural areas, where said problems need to be addressed and early action should be taken before the silver tsunami overwhelms the country.
Understanding senior living options
Elderly care can somewhat be difficult with the myriad of options available, but can be simplified once you understand the senior living options around you. It is very important to provide elderly according to what they want, what they need, and what they deserve to have for their own health, safety, and well-being.
Keep in mind that the elderly should have the right to voice their opinions when it comes to choosing which type of nursing home they are going to stay in. One of many ways to understand their thoughts is to allow the elderly to express themselves either in verbal or non-verbal communication, attend to their needs and understand their feelings. Our main aim in caring for the elderly is to ensure that they maintain good quality of life and being well cared for in their twilight years either in a nursing home or a care centre that they prefer.
Therefore, it is essential for family members to understand senior living options available around you, focusing on keeping the elderly well cared for in a suitable and safe nursing home or old-folks' home. However, family members often face some factors causing indecisiveness in choosing a nursing home, care centre or an ordinary old-folks' home according to their needs and affordability.
Old-folks' homes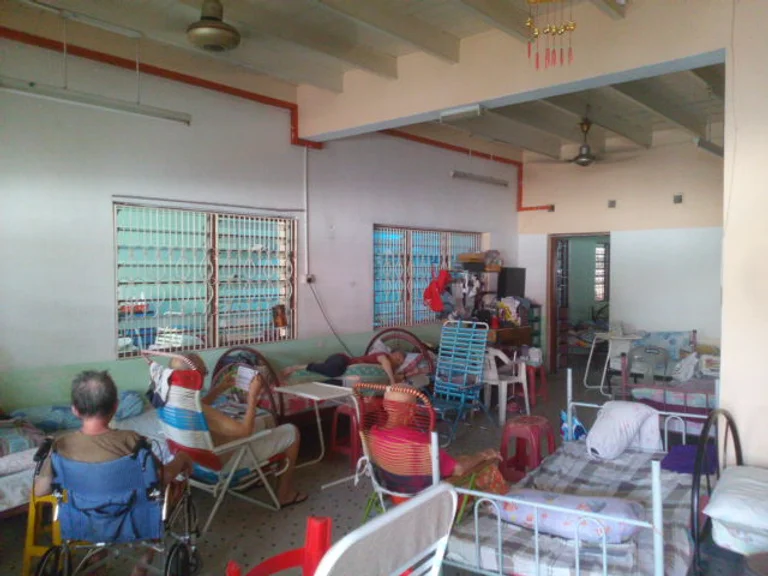 Old-folks' homes are places where the elderly live and are being looked after when they are incapable to look after themselves in general.
The staff in old-folks' homes may consist of a limited number of caregivers or those with elder care knowledge and experiences. Old-folks' homes provide general basic care for elderly who typically need assistance in daily activities such as eating, taking showers, toileting, changing position from bed to chair or wheelchair and more. Besides, old-folks' homes also take care of elderly who live with memory loss, unsafe to live alone, or a person with a high risk of fall.
Nursing homes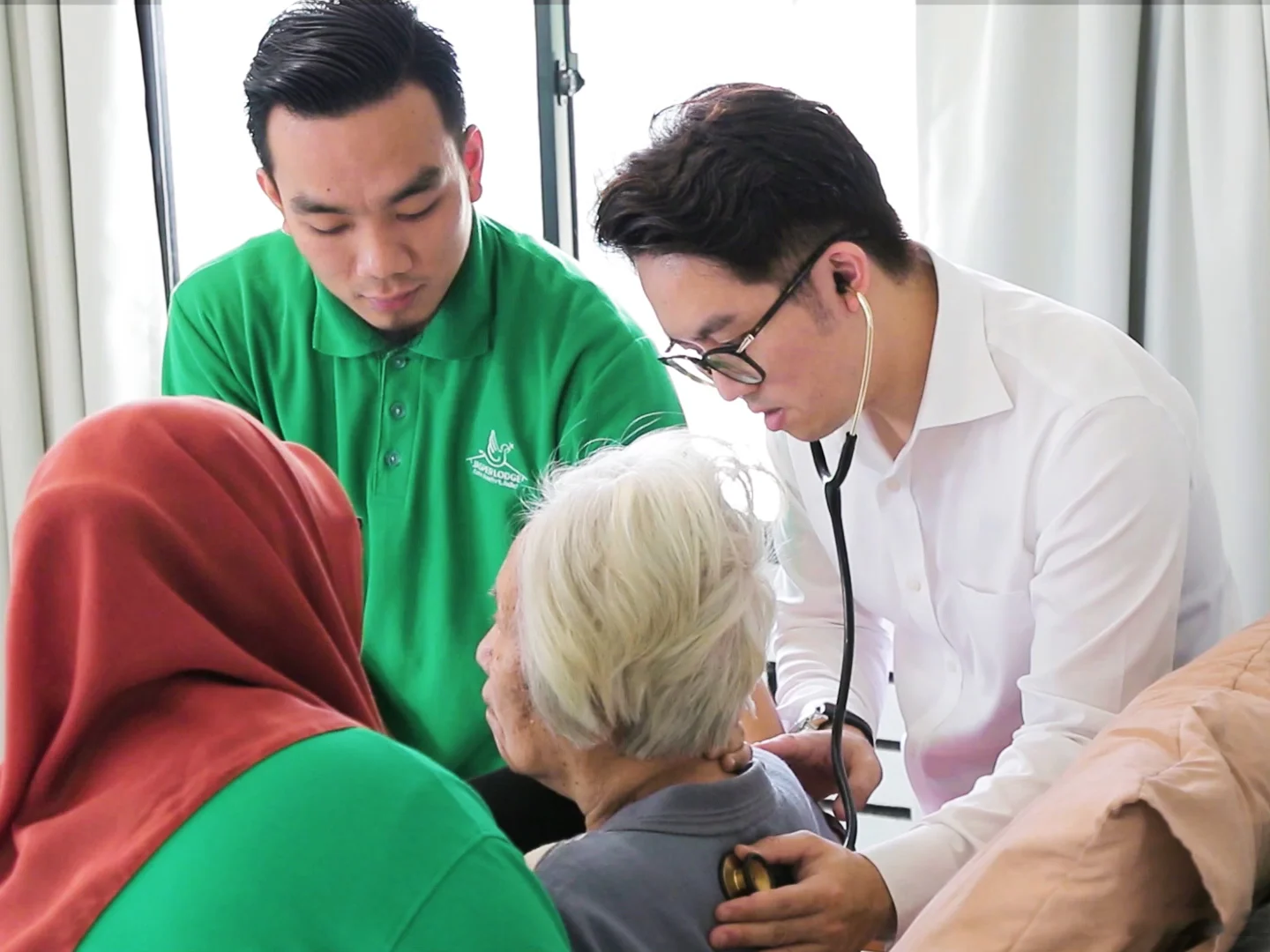 Nursing homes can also be known as assisted living homes, which provide 24-hours skilled nursing facilities and are supervised by registered nurses. Nurses in nursing homes are usually arranged according to day or night shift duty to ensure sufficient manpower looking after the senior residents at all times.
Elderly who are staying in nursing homes are not necessarily those with existing medical condition(s). Therefore, admitting into a nursing home would require a physician's prescription and physical examination to identify the existence of any medical condition(s), physical condition and psychosocial issues.
Skilled nursing homes are furnished with niche apparatus and are well-equipped with facilities designed for elderly with mild to severe mobility complications with the need of using specialized beds, chairlifts, hoists, parallel bars etc. Some of the elderly may be bedridden, wheelchair-bound, or in need of daily skilled nursing care and physiotherapy.
There are the chances where the residents in a nursing home might require around the clock care and close monitoring.
Seniors typically live in a nursing home due to having one or more complex health conditions. Sometimes, the elderly in nursing homes might require professional medical management and interventions by medical doctors who provide regular visits, the assistance of a skilled nurse, or even a physical or speech therapist. Some elderly may require respiratory care services by the medical team for short or long term care. However, it is important to note that not all nursing homes or care centres provide regular doctor's visits for the residents.
In short, the main idea of a nursing home is to benefit the elderly by ensuring their safety and high level of comfort. Services are available for elderly who need round-the-clock care, such as:
providing tailored and planned intervention or rehabilitation programs of physical, respiratory, speech, occupational and cognitive therapy based on individual needs;
medication prescription, management and administration, including injections by certified professional nurses;
assistance with activities of daily living, laundry, housekeeping and more;
emergency and routine care services when needed;
daily meal options that must meet the nutritional requirements and the unique dietary needs of each resident;
palliative and preventative long-term care.