Diabetes Awareness Month: 20% off at all Jasper Lodge Nursing Homes
Nov 3, 2020
With proper care and management, diabetes can be addressed to support overall health and quality of life.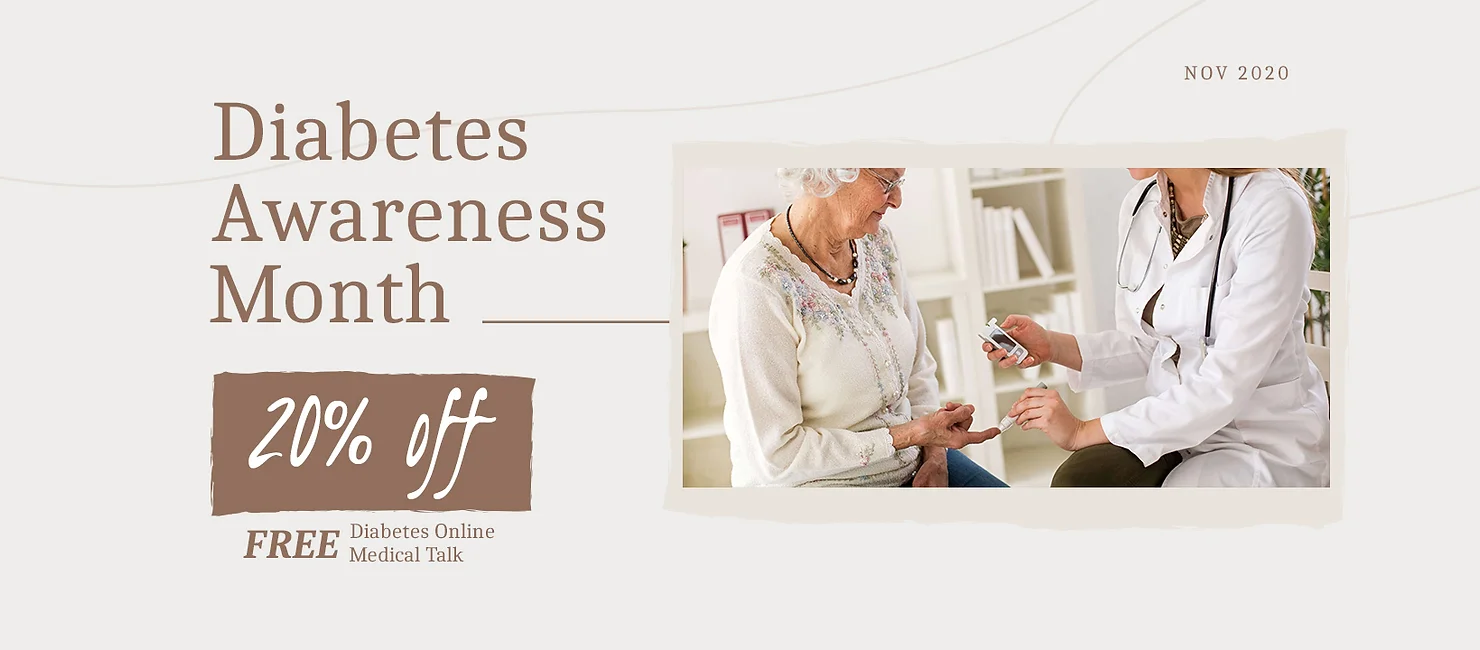 As the general population continues to age, the number of adults 65 years or older affected by diabetes is also increasing. An estimated 33% of adults aged 65 or older have diabetes. This population is more at risk of developing diabetes-related complications like hypoglycemia (low blood sugar), kidney failure and heart disease than younger people living with diabetes.
Collaborative care is very important for all people living with diabetes. However, it is extremely critical for some older adults who have complex health care needs. Some important care considerations include:
Supporting "at home" needs
Monitoring interactions between medications
Preventing falls
Family or community support
Access to proper medications and food
Older adults should consider lifestyle changes such as exercise, nutrition, managing blood sugar, limiting alcohol, and avoiding smoking. Progression from prediabetes to diabetes can be slowed with a diabetes prevention program.
A healthcare provider will assess your overall health and develop the best care plan based on personal goals, functional status, geriatric syndromes, sarcopenia, and other chronic illnesses. Care plans are customized and different for each person.
At Jasper Lodge, we help our diabetic residents to better manage their conditions through continuous monitoring and stabilizing, specialized diets for sugar control, as well as providing regular exercise programmes for various health benefits.
In conjunction with Diabetes Awareness Month 2020, Jasper Lodge Nursing Homes Malaysia is offering a one-time 20% discount for the first 20 admissions with diabetic conditions, helping you save up to RM 1,000! All friends and family are also invited to a FREE Online Medical Talk on the topic of Diabetes.
The following are the Terms & Conditions of the promotion:
The Diabetes Awareness Month 20% Offer ("Promotion") is run by Jasper Lodge Nursing Homes Malaysia ("Organizer"), and will take place between 1st November 2020 and 30th November 2020.
The Promotion is available at all branches of Jasper Lodge Nursing Homes in Malaysia.
The Promotion is eligible for the first 20 new admissions within the promotion period, whom diagnosed as diabetic, and complete 1 month's stay at Jasper Lodge Nursing Homes. The 20% discount will be reflected on the client's first month's bill, and is only applicable on the basic charges. Additional charges may incur.
The Promotion is not applicable with other discounts or promotions offered by the Organizer.
The Organizer reserves the rights to accept or reject any admissions, and to determine the monthly rates for accepted admissions according to Jasper Lodge's set pricing.
The Organizer reserves the rights to make changes to the Promotion's Terms and Conditions without prior notice.
Want to find out more about Jasper Lodge's Diabetes Awareness Month 20% Offer? Visit promo.jasperlodge.com.my or call us at 03-5626 0033.