Our Gift to You: 7-days free stay for all new admissions
Nov 26, 2020
The gift of care – the best gift of all.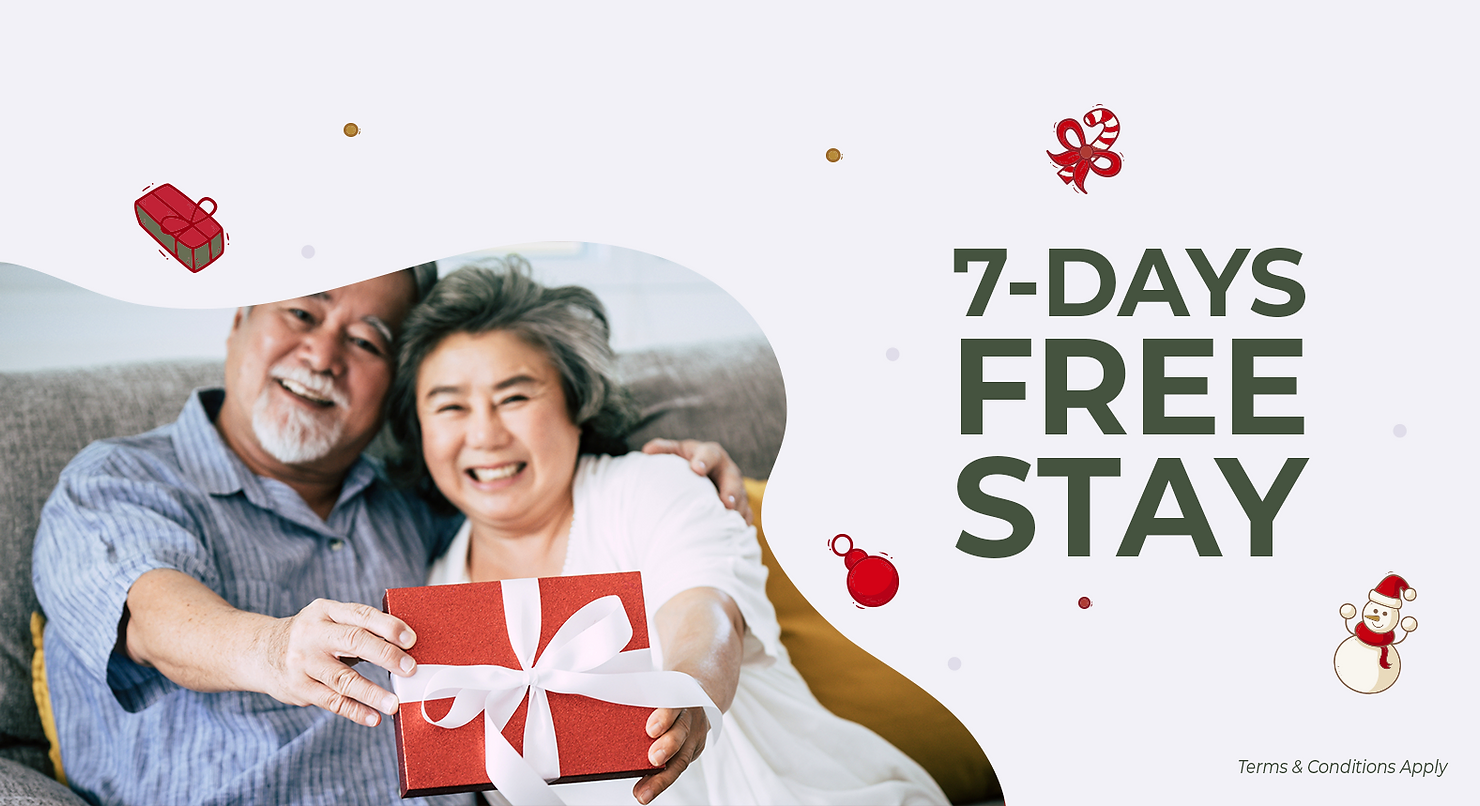 We all know Christmas is the season of giving. It is filled with great opportunities for us to appreciate one another, show our love towards each other, and care for the important people in our lives.
For our elderly loved ones, sometimes the best gift we can give them is the care they need and deserve. Professional nursing homes like Jasper Lodge can be a great choice to provide tender, loving, and holistic care to seniors – sometimes even better than home.
2020 has been a rough year for all of us, and as we approach the holiday seasons, let Jasper Lodge help you out. This is our gift to you.
Stay with us for 7-days FREE. Let your elderly loved one try staying with us for a week, and give yourself a chance to experience our professional services as well. The following are the Terms & Conditions of the promotion:
The Our Gift to You 7-Days Free Stay ("Promotion") is run by Jasper Lodge Nursing Homes Malaysia ("Organizer"), and will take place between 1st December 2020 and 31st December 2020.

The Promotion is available at all branches of Jasper Lodge Nursing Homes in Malaysia.

The Promotion is eligible for all new admissions within the promotion period.

An RM 200 refundable deposit will be imposed upon admission.

The Promotion is not applicable with other discounts or promotions offered by the Organizer.

The Organizer reserves the rights to accept or reject any admissions.

The Organizer reserves the rights to make changes to the Promotion's Terms and Conditions without prior notice.
Want to find out more about Jasper Lodge's Our Gift to You 7-Days Free Stay promotion? Visit promo.jasperlodge.com.my or call us at 03-5626 0033.